First off, I hope everyone had a wonderful Valentine's Day. I know I certainly did. For Adam and I, Valentine's Day has evolved over the years for us. Our "first" Valentine's Day, we weren't even dating yet, but flirting and we met for breakfast before school (high school that is). Being in the south, we met at good ole
Waffle House
. Yum!
During college, we didn't really see each other on Valentine's Day since we didn't go to the same school, so it was mostly just sending a card and sometimes I got something a little more from him. After college, we would usually forget to make a reservation anywhere so we quickly found a fun place in
Midtown
to go to that doesn't take reservations. We did that for years!
Baronda
was our Valentine's Day home. I remember the first time we went there. Valentine's Day was on a Friday and we both actually ended up working late that night, so by the time we got there the place was packed! It was an hour wait easily, but since we didn't have anything else planned we hit the bar to have a seat. Once we got a seat, we ordered a bottle of red wine. The bartender was so nice and so cool, the wait just flew by (along with the red wine). We had finished almost the whole bottle by the time we got to our table. Now, I am not a big drinker or a big person, so when we sat down, I was a little more than tipsy. :) We quickly ordered an appetizer (some heart shaped bread they were featuring that night for Valentine's Day), and I then could at least read the menu. It was a fun night and we have used that as a Valentine's Day go to place for a while. We have never been big present people for Valentine's Day since Adam's birthday is right before and mine is right after, so we usually just got each other something little. But once kids are in the mix, things change.
Now, we are lucky to have a few date night in a given year, so hold the presents, just give me the date night. We knew getting a babysitter (aka family) to watch Hope on Valentine's Day weekend would be tough so we thought we would make our date night the weekend before. Adam really likes going to the movies, well at least more than I do, so I thought I would suggest dinner and a movie. Now, I am not feeling the whole traditional wholesome meal thing right now (being 8 months pregnant), so it's either cereal, eggs, or yummy greasy food if I were to pick (I don't eat it very much, I am trying to be good through the whole pregnancy and get my veggies in, I promise). So anything fancy was out. We ended up at
Ted's
, since we had gotten a gift card for Christmas. FYI people, they can do any of their burgers as a veggie burger so it's a great vegetarian place to go. Yum! Adam and I actually ended up getting the same kind of burger (this never happens), but mine was veggie and his was bison. And you could make it healthier because you can choose any of the sides so you don't have to get fries (but I did). The movie selection was ok. I know there are like 3 or 4 movies out that are nominated for Best Picture, but we were not in the mood for that. We wanted something light. We ended up having a great time and even got home at a decent hour so the pregnant lady could get some sleep. :)
So Valentine's Day weekend rolls around and Adam offers to get take-out on Sunday so I wouldn't have to cook as a Valentine's Day present (we said the date night was our present, btw). I was delighted. I cook about 95% of our meals, and it's starting to take it's toll on me right now. Well then Adam mentions he has to run an errand and then offers to take Hope with him (she didn't nap that day and Adam was gone for 4 hours with tennis so I was a little drained). So I was going to get 1 hour of peace and quiet in the house and not have to make dinner. HEAVEN!!!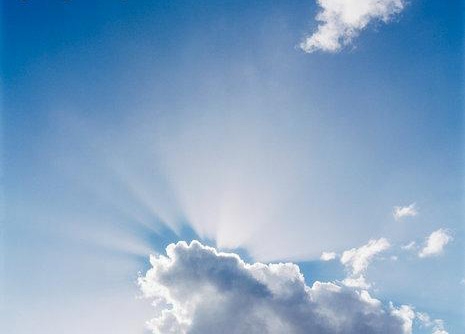 Well the kids were gone for more like 2 hours and Adam came home with "Jaime approved" take out - Whole Foods! And he got enough for 2 dinners worth so I didn't have to make dinner on Monday either. Jackpot! He joked that if he were getting take out for himself, he would have gotten Chinese, but he knows how much I like things like Whole Foods salad bar (but so rarely get it because it's so darn expensive). Dinner was delicious and clean up was a breeze. Then on Monday (Valentine's Day), I woke up and there were 2 cards and a box. Adam had gotten me a card from himself, and then one from the kid(s). Then he got me a necklace that I had seen at the mall around Christmas and said that's a cute, fun necklace.
Can you believe it ladies? He remembered! I have to say, this pregnant lady felt so spoiled, loved, and cared for, I was beaming all day.
Ok, switching gears to my weekly running report. Things have been pretty status quo for the past 3 weeks. I have been running 12-13 miles and usually doing yoga once a week (missed last week before Hope was sick and I needed the sleep). I will say that for the past 3 weeks I have dropped below the 10 minute mile mark. I had been on the road with the jogging stroller for a while, but with the hills and stroller, who could blame me, right? But now even on the treadmill, I am running at about 5.7mph. But I am happy to just be running right now, so I am not complaining. And I finally got outside to run again on Sunday. Between the weather and Hope being sick, I was chained the mill for 2 weeks.
Monday - Rest because so tired from sleeping with a sick child
Tuesday - Treadmill - 3.0 miles with a 0.35 mile cool down
Wednesday - Treadmill - 3.0 miles with a 0.26 mile cool down
Thursday - Rest
Friday - 3.0 miles with a 0.35 mile cool down
Saturday - Rest
Sunday - Outside with jogging stroller - 3.06 miles
I am back on track this week and already did my yoga to help stretch out my aching back. :)